Order Tests in 5 Simple Steps
Ordering diagnostic tests from MiraVista Veterinary Diagnostics has never been easier. Once you've set up an account with us, simply fill out & print an Order Form (or an Add-On Form) and include it with your specimen shipment. Please bookmark this page so you have quick access to our Test Menu and forms for all future orders.
STEP 1: SET UP AN ACCOUNT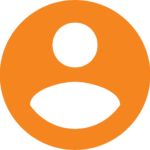 COMPLETE REGISTRATION: To become a client, please FILL OUT, PRINT + FAX a New Client Registration Form to 317-856-3685 (OR send us the completed form with your first shipment)>>
If you're already a client, SKIP this step.
STEP 2: DOWNLOAD OUR TEST MENU
TEST MENU: Download our Test Menu of diagnostic tests for fungal infections>>
Please call us for pricing: 888-841-VETS (8387)
STEP 3: FILL OUT ORDER FORM or ADD-ON FORM
ORDER FORMS: Download & fill out an Order/Requisition Form or Add-On Form. Be sure to include these forms in your package when you ship specimens to our lab. Call us for pricing: 888-841-VETS (8387).
STEP 4: COLLECT SPECIMEN(S)
DOWNLOAD CHART: View our Specimen Collection Chart and follow the guidelines in the Test Menu>>
URINE COLLECTION: We recommend urine be collected either by free catch in a sterile container or by cystocentesis. Urine collected from the floor or kennel cage may lead to false positives due to environmental contaminants.
SERUM COLLECTION: If serum is collected in serum separator tubes, be sure to centrifuge and transfer the serum to a plastic tube (preferable) or a plain red top tube with no additives. Note: if glass tubes are crushed during transit, we won't be able to process tests.
STEP 5: SHIP SPECIMEN(S) + COMPLETED FORM(S)

Link to FedEx Discounted Shipping
FedEx Shipping Instructions
We recommend you ship specimens to our lab via major carriers such as FedEx or UPS and schedule delivery for Monday – Friday 8:00 am – 5:00 pm EST. Don't forget to include your completed Order Form or Add-On Form with the specimen and be sure to retain your shipment's tracking number.
Shipping Frequently Asked Questions
SHIPPING ADDRESS:
MiraVista Veterinary Diagnostics
4705 Decatur Blvd.
Indianapolis, IN 46241
WATCH VIDEO: Take a look at an instructional video for packing & shipping specimens
Call Us With Any Questions: 888-841-VETS (8387)